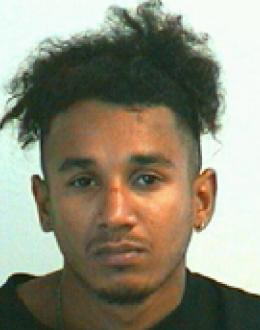 Tedroy Anthony Richardo Davis
Wanted on parole violation.
Tedroy Davis' criminal convictions include robbery, weapon offences and aggravated assault. He served jail time for these offences and absconded while on parole.
Working in conjunction with RCMP "O" Division.
Personal description

Aliases: Christian Paul Landeta / Anthony Davies Tedroy / Tedroy Anthony Richardo / Christian Pacel Ladeta
Sex: Male
Born:

April 1972

Hair Colour: Black
Eye Colour: Brown
Weight: 135 lbs / 61 kg
Height: 5 ft 7 in / 170 cm
Warnings
Take no action to apprehend this person yourself. Report any information to the nearest RCMP detachment or the police in your area or contact Crime Stoppers at 1-800-222-8477.
Considered to be: