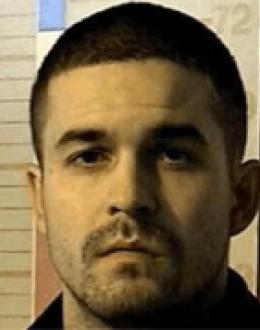 Nicolaos Kiriopoulos
Wanted on Canada-wide warrant for possession of a controlled substance for purpose of trafficking.
Toronto's Project OB investigation identified Nicolaos Kiriopoulos as one of several individuals involved in cocaine and heroin trafficking. The project resulted in numerous arrests and seizures of firearms and narcotics. Kiriopoulos fled to Greece prior to his arrest. He has family ties in the Lagoon City area of Ontario. Kiriopoulos is wanted on a Canada-Wide Warrant for numerous drug possession and trafficking charges.
Working in conjunction with Toronto Police.
Personal description

Aliases: Nickolas Alex Kiriopoulos / Andreas Alex Kiriopoulos / Andy Liriopoulos / Nicolaos Alex Kiriopoulos
Sex: Male
Born:

April 1982

Eye Colour: Brown
Weight: 155 lbs / 70 kg
Height: 5 ft 11 in / 180 cm
Tattoos:

Left upper arm, religious
Left shoulder, cross hands
Left side of chest, "TTB"
Chest, "CTG"
Warnings
Take no action to apprehend this person yourself. Report any information to the nearest RCMP detachment or the police in your area or contact Crime Stoppers at 1-800-222-8477.
Considered to be: